Opening up for a star singer like LÉON has to be a heavy and nerve-racking experience, but singer-songwriter Catie Turner executed the job flawlessly. With a set list of 10 songs, made up of original tunes and an electric Katy Perry cover, she engaged the audience and put on a show to remember. 
photos by @bellazahnphoto
Beginning the set with her single "Nothing", it was very apparent that seeing Catie in a live setting is an incredible experience as her live vocals so effortlessly projected into the crowd. She dressed herself and her band, consisting of her guitarist Ryland, and drummer Patch, to the theme of a wedding, as she clarified several times, "I promise I'm not a Victorian lady haunting a house!" Throughout each song, she continuously fostered a community that would either party or cry, a very interesting fine line that's created at her shows. In all honesty, it's extremely fun with her charismatic and bubbly personality. 

Having such a personality on stage definitely comes easy to her. When thanking the crowd for showing up, she yelled out, "It's so nice to see you but I can't really see you!" to those of us in the terrace level of the Wiltern. Catie is also all about hydration as it seems most musicians are these days, which is definitely a good thing! She asked the crowd in its entirety if we had been drinking water, but specifically told a guy that had said he drank five cups, "I think we can do better than that". Moving into her set, she mainly did songs with her full band which made for a fantastic show, but if you're like us and have been a fan of her since she was on American Idol, you know how magical it is to hear her isolated vocals with an acoustic guitar. That being said, hearing sniffles from behind me during her hit song "God Must Hate Me" did not at all come as a surprise. Another thing that didn't come as a surprise: the cell phone lights. Rippling from the middle of the crowd, everyone gradually pulled out their phones and turned on their flashlights, swaying from side to side and creating the ideal atmosphere for a song like this.
photos by @bellazahnphoto
Going into her last few songs of the set, she briefly invited up her photographer, Amanda, and thanked her band. It's to be admirably noted that you can tell Catie is so genuinely thankful for the people who work with her. She also had shown appreciation for everyone in the crowd, especially groups that had known the lyrics during "A Little More", and both parties lit up when they made eye contact. She then introduced a new song, "Empty," transitioning into a cover of "California Gurls" by Katy Perry. During her rendition of the iconic pop track, she gestured to the crowd to sing along and they did not disappoint in the slightest. I'll admit that tearing up during a Katy Perry cover wasn't an experience I had expected to have that night, but something about crowds singing back so loudly just gets me every time. This was definitely a highlight of the show as there was not a single person in the entire venue that wasn't jumping, dancing, or singing along to the fullest extent. Lastly, she introduced her newest unreleased song "Stepmom" as a track that is about "psychologically torturing your ex," and the crowd cheered, but she then followed with "by sleeping with their father," which took us back just a little bit, but then we laughed along with the rest of the crowd because let's be honest, it's hilarious. Halfway through the song, she had the realization that Greg, her guitarist Ryland's dad, had been in the crowd and pointed him out and sang with Ryland for a bit while laughing. If you don't know Catie Turner yet, or if you do and haven't seen her live, definitely keep her on your radar and make it out to one of her upcoming dates on tour with LÉON. She's a rising star, but that is soon forgotten as you begin to feel like a close, longtime friend during her set.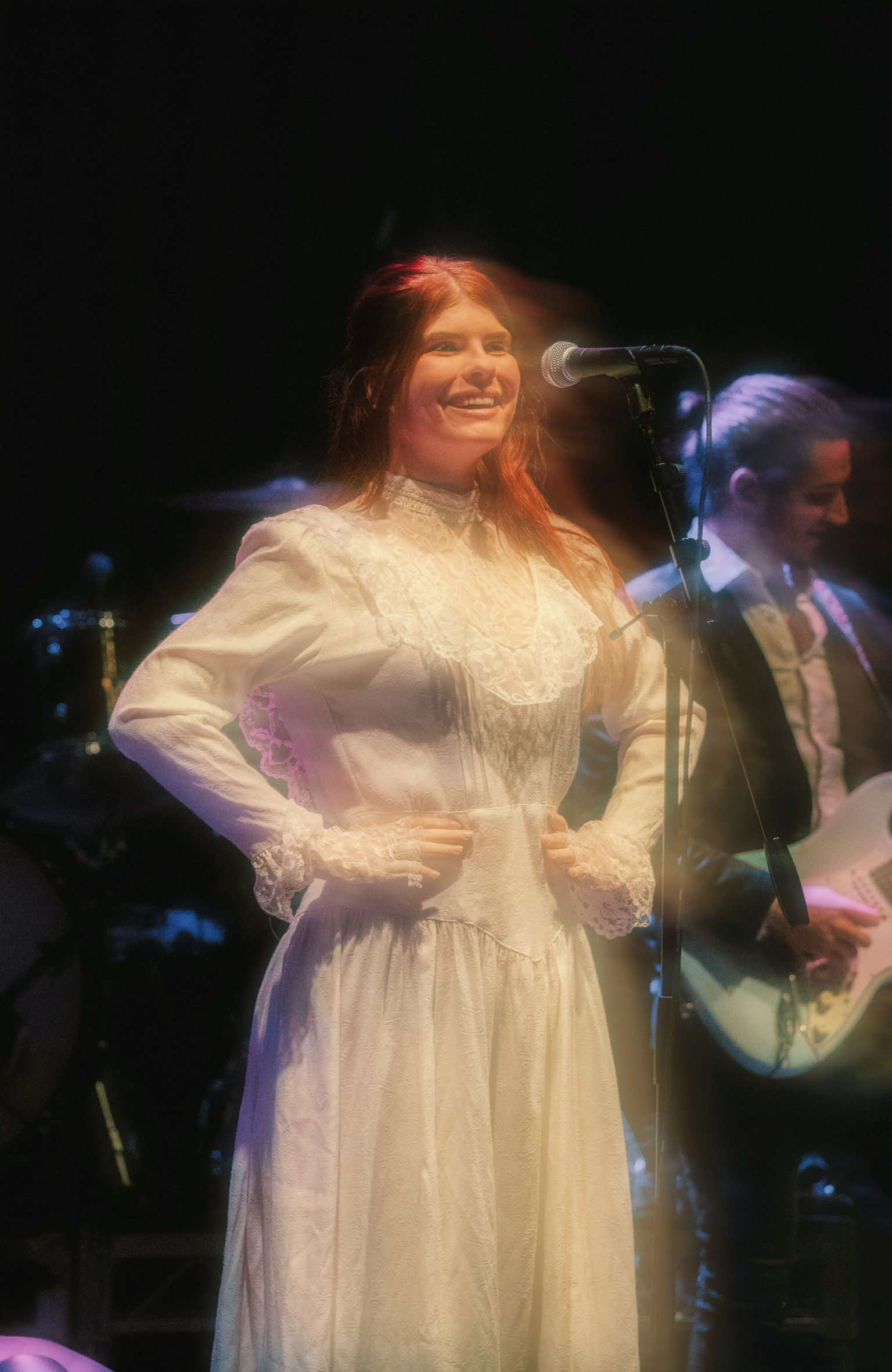 photos by @bellazahnphoto