This past Thursday, after what seemed like an eternity, I finally got to see Vista Kicks live again. The band is finally back performing live shows and also dropped a new EP upon their return titled, "Sorry Charlie". LA definitely missed Vista Kicks, and what better way to welcome them back other than a sold out show over at the Lodge Room in Highland Park. 
Starting off the night, the LA based sister duo the Hail Maries had the crowd jumping and dancing right off the bat. The band had stellar stage presence and just such a good connection with the crowd, leaving everyone blown away with the immense amount of talent they exuded. This was my first time seeing them live but oh my god.. the vocals on these two? My jaw dropped, I seriously could have listened to them all night. The band just released a new single, titled "Backseat", and have deemed it as their favorite song of theirs. Personally, it's been on repeat, and it should be for you too! If you get the chance, go give them a listen!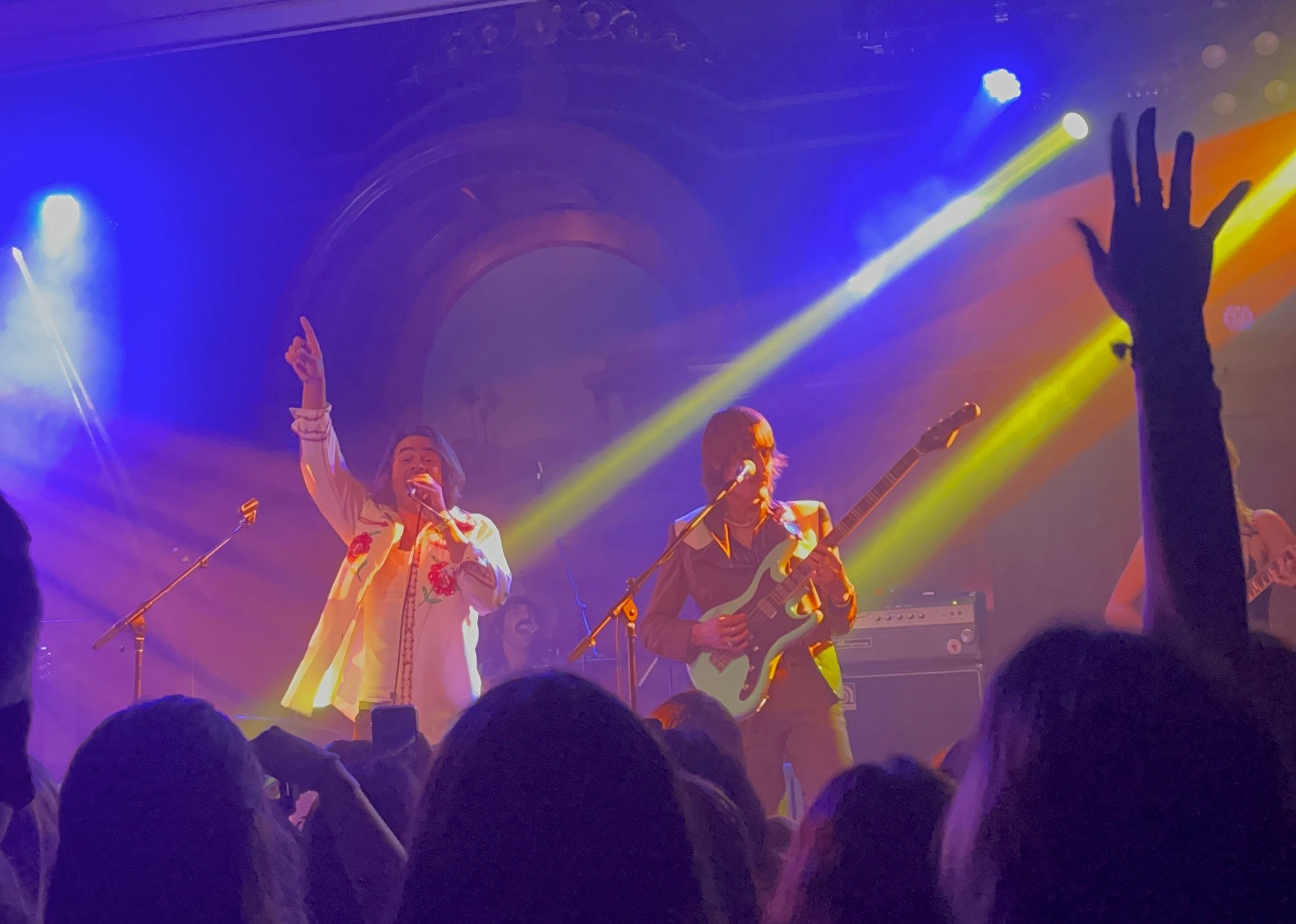 Alright, you know how I mentioned how the energy was insane for the Hail Maries? That energy just grew and grew until the very last song of the night, but let me go back a couple steps. As the band slowly walked on stage, the crowd was buzzing with anticipation to see these absolute rockstars bring the house down. And then the night began. The band played all their classics, and everybody in the crowd knew every word. It genuinely felt like one big party the entire time! You could tell that the band has been so eager to play again since their show at the Teragram Ballroom back in 2019, and they gave their all for this performance, smiles on their faces the entire time.
About midway, lead singer Derek Thomas took some time to talk to the crowd and announce there was a special guest there tonight, and it left everyone trying to figure out who it was. You can try and guess, but I don't think you'll ever get it, because I sure wasn't expecting this guest. Get this, they brought out Tom Kenny, AKA the voice of Spongebob! Everyone was in disbelief that the voice of their childhood was standing on the stage in front of them, it was so cute to see haha. Tom even performed a song with the band! It was the collab I didn't know I needed for sure. 

As the night was coming to a close, the band was barely off the stage as soon as every person in this room was chanting and screaming for an encore. People were stomping and cheering and you could feel the room shaking from the crowd just begging for one more song. The band came back out and gave us not one, but two more songs. The final song they performed, "Twenty Something Nightmare", was incredible. This song originally is about 7 minutes long, but this song being performed live? About 15 minutes! Accompanied by flashing lights, crowd participation, and insane guitar riffs, this song was one of the best encores I've ever seen. These guys are total rockstars and I can't wait to see them live again soon.