Ending off the month of May, Sammy Rash and friends threw a show that allegedly was supposed to happen in April. Though it was delayed, it was definitely the greatest kickoff to start the summer months. With a lineup consisting of Atlas in Motion, Ryan Hall, han.irl <3, and headliner Sammy Rash, you're only obligated to have a good time. 

As Jackson, project name Atlas in Motion, takes the stage at 7:30, we delve into a world that combines electronic dance music, with ballad-like lyrics. I was lucky enough to experience his first show ever, and he did not at all disappoint. Creating an environment that was for audience engagement and togetherness, Jackson performed his original songs along with a cover of the iconic track to everyone's playlist "Teenage Dream" by Katy Perry. To hear someone with as beautiful of a voice as Jackson, his rendition did Katy more than justice.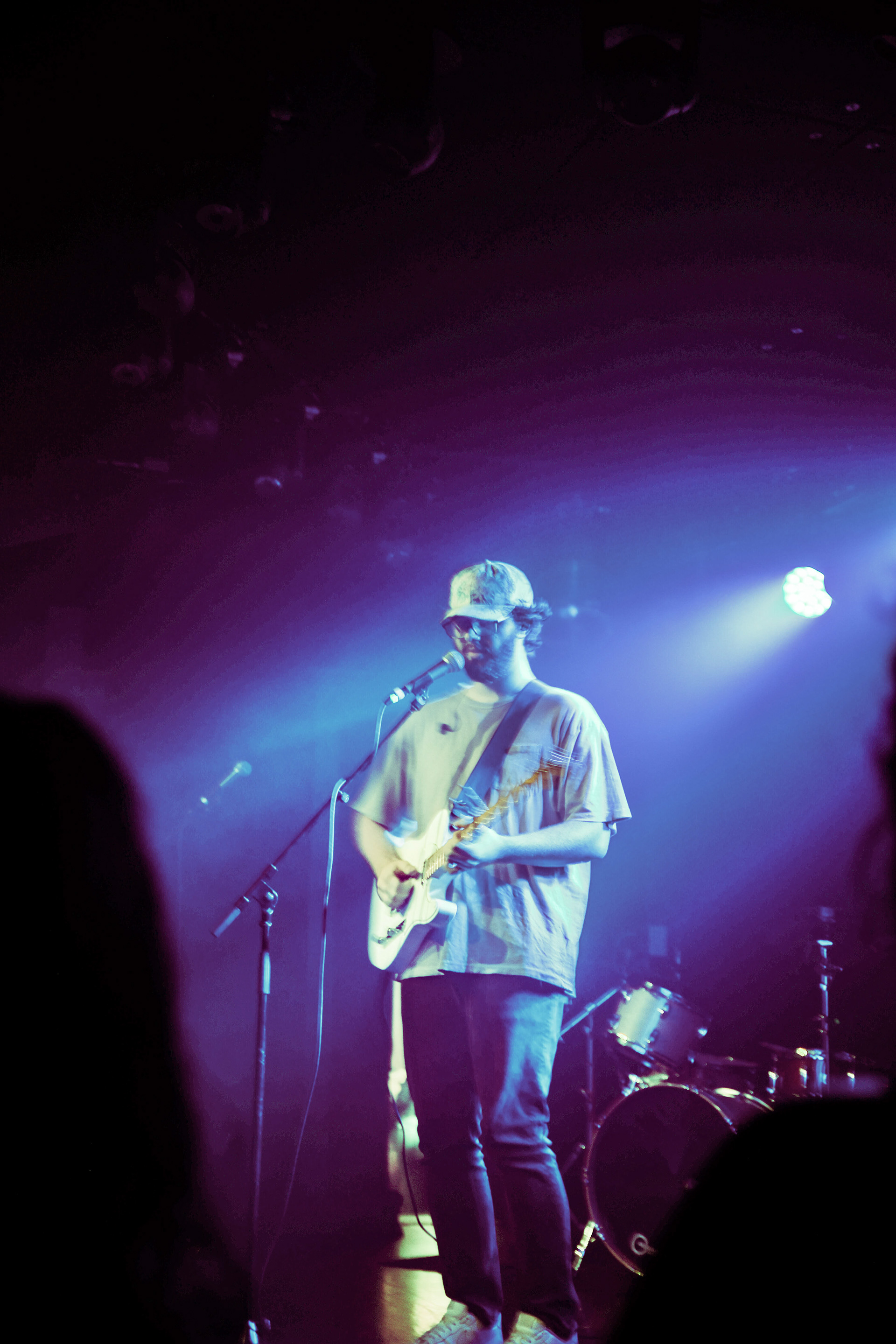 The crowd fills up when Ryan Hall hits the stage. Performing songs "PARTYGIRL" and "BUTTERFLIES", Hall maximizes the energy to another extreme. In a room full of strangers, I felt that he created a community of friends that knew each other forever, or at least for the night. Speaking of friends, han.irl<3 made a guest appearance to sing their collaborative song FACETIME, which had just recently been released. This song has been on repeat for me personally so hearing it live and in stereo was a whole new experience. We were given the exclusive opportunity to get a listen to his unreleased song, "ATL to LAX", a song that is written about long distance and boy, did it hit home. Keep your eyes and ears peeled for this track, as it's to be released June 17th. Closing with his single, "FRIENDS", Ryan Hall keeps the energy growing through his stage presence. It feels as if he's grown up on the stage, constantly staying connected with a crowd and his music. 
Soon after, superstar han.irl<3 opens with her song "grip". Having this song be one that's on a majority of all of my playlists, she definitely knew what she was doing while opening her set with this song. With inspiration from artists such as brakence, EDEN, and underscores, you can see and hear that her music intends to create a hybrid of electronic production and pop music, and she doesn't disappoint. Her live band consisted of Atlas in Motion/Jackson on vocals and guitar, and Ryan Hall on drums. It was so nice to see Han perform her newest EP, 222, with Jackson as he is featured on almost every one of her newer tracks. Funny enough, though they have so many releases together, on stage she stated that "[They] actually met for the first time in person yesterday", but truth be told if she hadn't said anything, I definitely would've thought they've known each other for far longer than that. The final track on her setlist was a new one titled "cybercrush222" and personally, I think she is quite a lyrical genius. Listening to this song, I had one of those "songs I wish I wrote" moments, as she puts so many feelings into words that fit into our current culture of online dating and social media. My favorite lyric from this song was "Flirting at the function/Hollywood and Heaven/Rooftop at the Fonda". Being local to Los Angeles, this is quite the iconic venue as so many artists have played here and they are infamous for having a beautiful rooftop patio to socialize with other guests and in Han's case, definitely flirt with some people. That being said, han.irl<3 is most definitely on her way to be playing sold out shows at the Fonda Theater soon, so stream every song just so you can say you knew her before she got famous. 
With the crowd chanting, headliner Sammy Rash packed the venue when taking the stage. His music brings the feeling of summer and rolling down the windows while driving on PCH. With everybody singing along to his songs, you would only think that he's had a loyal fanbase for years and years. On the contrary, he told us that he actually has only been making music for the past year and "was lucky enough to have parents that believed in him before he could even think to believe in himself". Good thing he had ended up believing in himself because he had fans come from Tennessee and Georgia to see him perform. With a song like "summer&cigarettes" containing lyrics like "underpaid and overstressed" and "staying up and sleeping late", along with "I could hang with you for 24, 48, 365" in regards to feeling like you wanting to hang out with someone forever in his track "24 48", Sammy is unquestionably a relatable artists. Summer ambience is how I would categorize his music since I'm definitely adding most, if not all, of his music to my summer playlists. 
All in all, if you ever get the chance to see or work with any of these artists I cannot push you enough to do so. They all have incredible music and stage presence that will enhance your experience to new levels.