Over this past weekend, we got the opportunity to catch Juniper Park and LAUNDRY DAY at the Constellation Room in Santa Ana, and it was unforgettable. As live music starts returning, it's super refreshing seeing artists pour their heart and soul into their music and performances because it's been proven that all of that could be ripped away in an instant. There was so much transparency between the band and the fans in the crowd, clearly signaling a mutual adoration and feelings of gratitude for each other, gratitude for listening and gratitude for being there to support the music that brought them there in the first place. Usually when you hear that a band is opening for your favorite artist, you'd expect it to be someone who's never hit the stage or hasn't had much experience in that aspect. Juniper Park is a different story. 
With a set list consisting of their original songs and an iconic Taylor Swift cover, Juniper Park literally couldn't get any better. The band, local to Santa Ana, is made up of five members so you're pretty much bound to fall for at least one of them, right? At least that's what they showed us. As they ran onto stage, lights went down but the crowd lit up. The energy at this show was an amazing feeling and honestly, I was honored to be able to be a part of it, as well as capture the memory for those who couldn't make it.  Playing through their set list, every single song was amazing. It really captured every feeling that you could tell they were trying to encapsulate, and lyrically I was inspired to pick up a notebook and take a stab at writing my own music.
I know, I shouldn't touch on covers too much but I can't help it. They covered "Love Story" by Taylor Swift. I have no choice but to talk about it. Since Ms. Swift is one of my life long icons, I was ecstatic when they played the first few seconds of this song. And everyone else was too. The entire crowd was screaming and jumping around to this song and definitely will remember this moment forever. 
Honestly, I don't really have anything else to say about Juniper Park other than if they're not on your show bucket list, you NEED to add them and see them as soon as you can.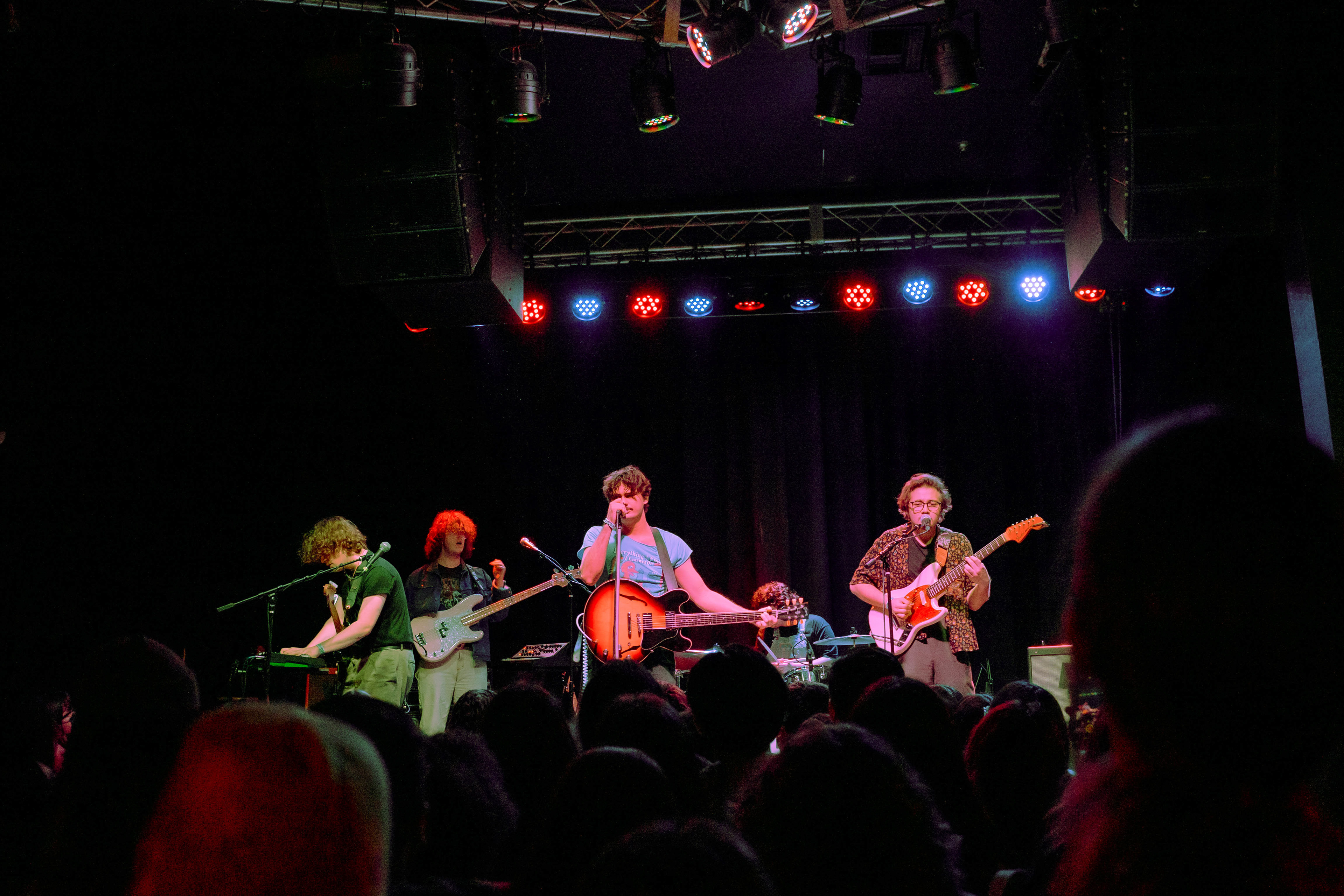 As for LAUNDRY DAY, this was my (Faith's) third time seeing the band live, and it honestly has been so fulfilling watching them progress and grow in every aspect, whether it be vocals, stage presence, or storytelling within their songs since the first time I saw them at the Troubadour back in 2019. Each band member showcases their own unique charismatic personalities on stage, humanizing themselves and connecting with fans while doing so. We Switched Bodies is the band's latest album, and hearing the raw emotions that are captured in each song live? Chills. The band kicked off the show with "Little Bird", the second track of their latest album, and the crowd went crazy. There was so much energy from fans and that first song alone was the telltale sign that it was going to be a great night and an even better show. The setlist was a rollercoaster of emotions, and it was super cool to hear songs from older projects like "Jane" and "Sunny Boy's Lament" and to hear fans singing along to them. My personal favorite moment of the night was when the band slowed it down a bit to play "The Knots".
If you don't know who either of these bands are, it's time to get familiar, because we got some rising stars on our hands here. LAUNDRY DAY is still currently on tour, so make sure to check out if they're coming to your city and Juniper Park is having another show in Santa Ana on April 5th! If you're able to catch either, preferably both, get to those shows!

LISTEN TO THE ARTISTS HERE!